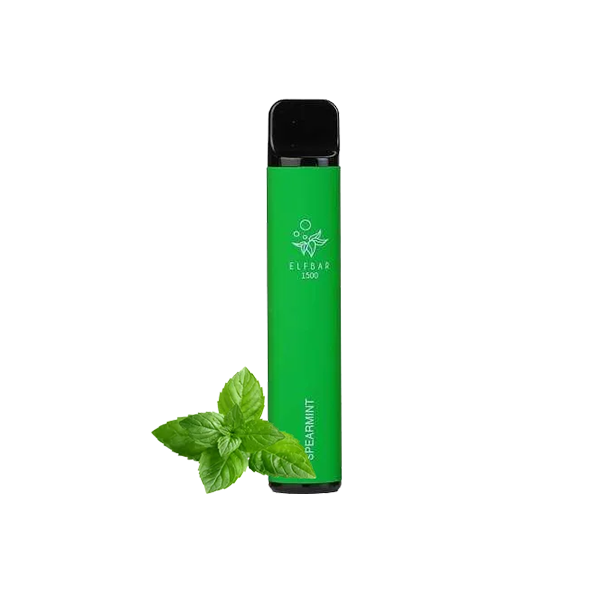 Spearmint 1500
Properties
| | |
| --- | --- |
| Flavor: | Spearmint |
| Nicotine: | 20mg/ml |
| Puffs: | 1500 |
ELFBAR has made it its business to offer smokers a less harmful alternative to conventional cigarettes.
The vape pens are handy and easy to use. Thanks to the built-in battery and the already prepared mixture of the liquid with the nicotine, vaping can start right after unpacking the disposables!
The different flavours offer the right product for every vaper!
This vape by ELFBAR tastes like cool peppermint and provides an incredibly refreshing feeling. This vape has a volume of 1500 puffs.
For the sake of the environment, we ask you to return the used vapes to us!
We work with a recycling partner where the disposable vapes are disposed of correctly.
Please contact us and you will receive one vape for free for every 10 vapes you return!