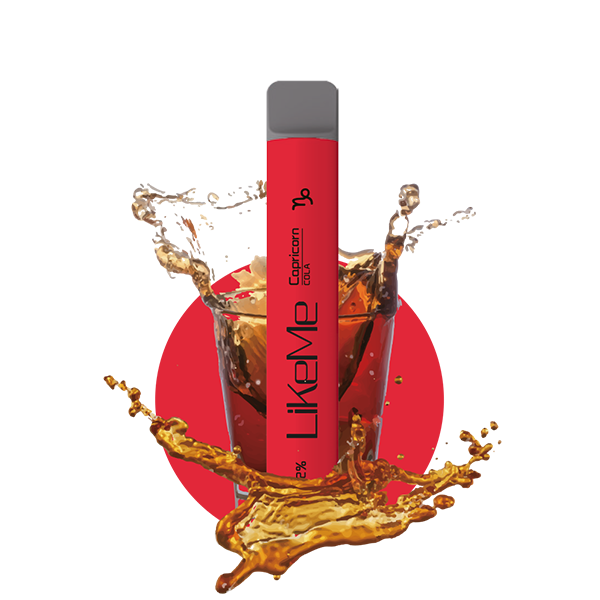 Cola 800
Properties
| | |
| --- | --- |
| Flavor: | Cola |
| Nicotine: | 20mg/ml |
| Puffs: | 800 |
LikeMe Capricorn is a disposable vape with 2.0 ml of liquid and a 550 mAh battery. The vape has a simple and clean design with vibrant mouthpiece colours. LikeMe Capricorn is small but powerful with a cobalt battery that delivers a strong flavour. The vape features "Throat Hit" which gives you a satisfying experience all day long.
This vape from LikeMe tastes like classic cola as you know it. The vape comes with a volume of 800 puffs and 20mg/ml nicotine.
For the sake of the environment, we ask you to return the used vapes to us!
We work with a recycling partner where the disposable vapes are disposed of correctly.
Contact us and you will receive a free vape for every 10 vapes you return!