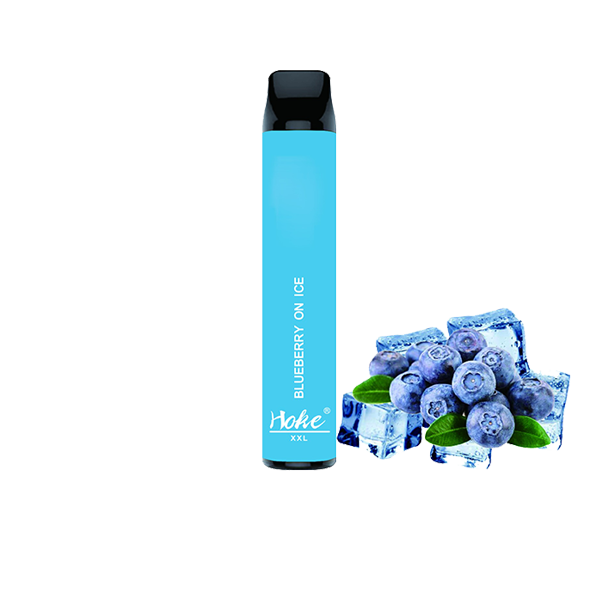 Blueberry Ice 1600
Properties
Flavor:
Ice
Blueberry
Nicotine:
0mg/ml
Puffs:
1600
Whether with nicotine or without. The vapes from HOKE always offer the right product for the occasional vaporiser, as well as for those switching to smoking.
At HOKE, you get top quality for a low price! As a highlight, HOKE offers the HOKE High line with LED vape pens.
With every puff, the vape lights up in different colours - an eye-catcher at every party!
This vape by HOKE tastes like cool blueberries and immediately offers the consumer a cooling and fruity taste experience. This vape comes with a volume of 1600 puffs.
For the sake of the environment, we ask that you return your used vapes to us!
We work with a recycling partner where the disposable vapes are disposed of correctly.
Contact us and you will receive a free vape for every 10 vapes you return!